Date: Wednesday, 28 April 2021
Time: 15:00 - 16:00 CEST
Session code 3CV.5
Biorefineries II
A Study of the Physical Properties of Cellulose Derived Biofuel Component Blends and their Blends with Diesel
Short Introductive summary
The decarbonisation of transport using alternative low carbon fuels, such as biofuels, will be a key component in achieving the reduction of greenhouse gas emissions required for the UK to become a net zero society by 2050. Most biofuels currently used are first generation, however, the Revised Renewable Energy Directive (RED II) limits these to a maximum of 7% of the final energy consumption for any Member State of the European Union. Production of second-generation biofuels from cellulose and lignocellulose is an increasingly active area, with a range of conversion methods being developed, including the alcoholysis of cellulose to produce the corresponding alkyl levulinate and the dialkyl ether, from the dehydration of the alcohol. Biofuels based on blends of the alcohol, alkyl levulinate, and dialkyl ether have the potential to be a tailorable biofuel component blend depending upon the final application. Knowledge of the physical properties of these blends is fundamental. This study investigates the physical properties and blending characteristics of the biofuel components produced from alcoholysis of cellulose as three-component blends and when blended with diesel.
Presenter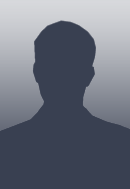 Scott WISEMAN
University of Leeds, School of Chemical and Process Engineering
Presenter's biography
PhD student at the University of Leeds as part of the Bioenergy CDT. My PhD project is investigating the effects that cellulose derived biofuel components have on the combustion and physical properties of diesel, and the effects on the emissions from a CI engine.
Biographies and Short introductive summaries are supplied directly by presenters and are published here unedited
Co-authors:
S. Wiseman, University of Leeds, UNITED KINGDOM
A.S. Tomlin, University of Leeds, UNITED KINGDOM
H. Li, University of Leeds, UNITED KINGDOM
A.B. Ross, University of Leeds, UNITED KINGDOM
S. Dooley, Trinity College Dublin, IRELAND

Session reference: 3CV.5.2