Date: Wednesday, 28 April 2021
Time: 16:15 - 17:15 CEST
Session code 3CO.12
Pyrolysis
Bio-Oil Upgrade and Application
Hydrogenation of TCR®-Oils - a Route to Renewable Chemicals and Fuels
Short Introductive summary
The Thermo-Catalytic Reforming (TCR®) enables the production of renewable fuel as well as the production of renewable chemicals from residual and waste biomass. TCR® is a process recently developed which is based on intermediate pyrolysis with integrated reforming. At temperatures up to 700 °C in the reforming zone, a hydrogen rich gas and a high-grade bio-oil are produced. The various advantages of using the TCR®-oil are the lower oxygen and water content compared to other bio-oils as well as the most important characteristic, its thermal stability, which makes it distillable and applicable for other thermal processes. The aim of this work is to generate renewable high quality hydrocarbons resulting by the hydrogenation of the crude TCR®-oil. Through hydrogenation, the hydrogen content was increased and the oxygen, sulfur, nitrogen content was significant lowered or respectively removed close to zero. In long term, the combination of TCR® and hydrogenation of the TCR®-oil is a promising approach to produce CO2 neutral fuels and chemicals to substitute fossil oil.
Presenter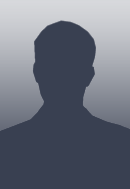 Jan GRUNWALD
Fraunhofer UMSICHT
Presenter's biography
I studied chemistry in Munich and I get the Master degree in February 2018. In July 2018 I start with my PhD at Frauhofer UMSICHT institute branch Sulzbach-Rosenberg in the group for energy technologies.
Biographies and Short introductive summaries are supplied directly by presenters and are published here unedited
Co-authors:
J. Grunwald, Fraunhofer UMSICHT, Sulzbach-Rosenberg, GERMANY
A. Apfelbacher, Fraunhofer UMSICHT, Sulzbach-Rosenberg, GERMANY
R. Daschner, Fraunhofer UMSICHT, Sulzbach-Rosenberg, GERMANY
A. Hornung, Fraunhofer UMSICHT, Sulzbach-Rosenberg, GERMANY

Session reference: 3CO.12.1